The best of Lammes all in one box, 100% Austin-made from start to finish.



Finally. Our best-sellers all together. The Signature Collection is a 9-piece assortment of our famous Texas Chewie Pecan Pralines and chocolate nut clusters. The box design is a tribute to some of Austin's most iconic symbols & landmarks, celebrating both "Old Austin" and the Austin of today. Our goal was to produce a memorable gift that speaks to the soul of this ever-changing city that has embraced us for so many years. We hope you enjoy it.
Texas Chewie® Pecan Pralines
3 individually wrapped pieces
The candy that started it all. Our famously sweet and nutty pralines are made with large Texas pecans and our secret recipe caramel, cooked to perfection in an old-fashioned copper kettle. Individually wrapped with the Lammes Candies logo.
---
1 in milk chocolate & 1 in dark chocolate
Our premium chocolate and signature caramel with almonds as the star. Only thoughtfully chosen, hearty pieces make it into our delectable Choc'Adillos.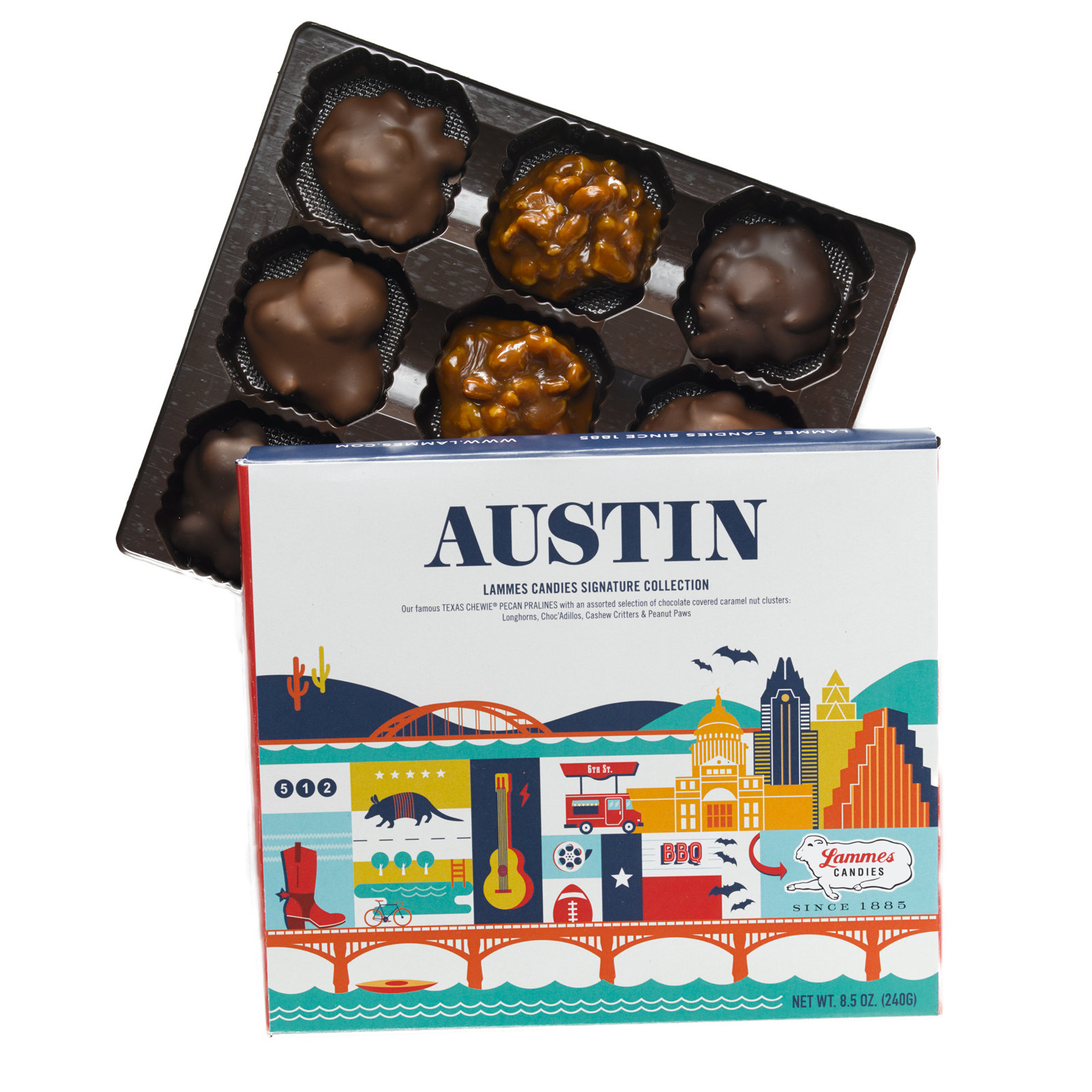 1 in milk chocolate & 1 in dark chocolate
Some people call them Turtles, but Texans know this mouthwatering treat as Longhorns. They're made from plump Texas pecans and layered onto soft, golden caramel, then smothered in our premium Lammes chocolate.
---
A Peanut Paw &
Cashew Critter
1 of each in milk chocolate
Our premium chocolate and signature caramel with peanuts make up our Peanut Paws, and if cashews are your thing you'll swoon over our Cashew Critters.
Our confections are made right here in Austin, TX.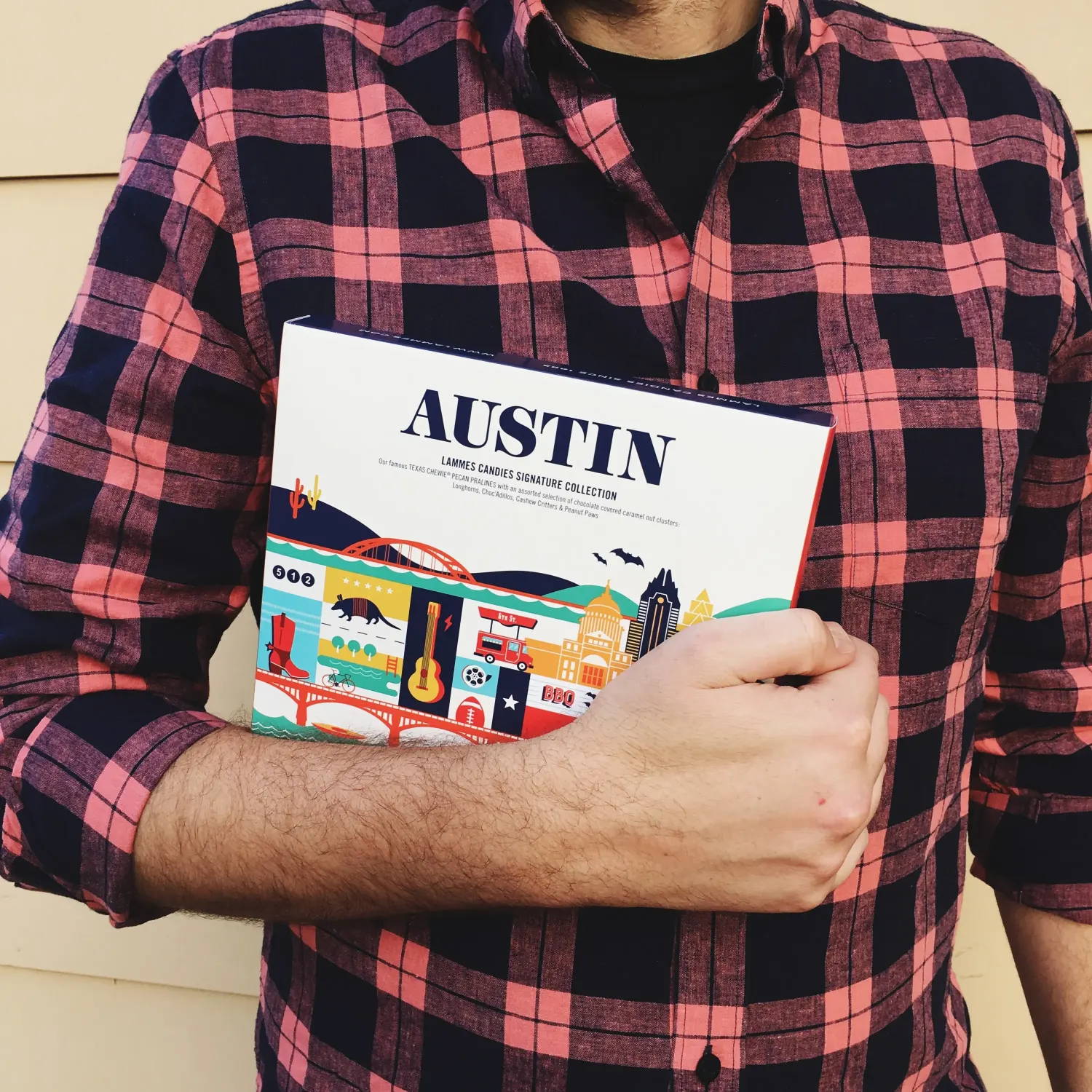 ---
Purchasing Austin Boxes for your office, an event, or just want to keep some handy for friends & family? When you order our case pack — which comes with 12 boxes that ship to 1 address — you'll spend $66 less than if you were to order them separately.
Are these available in your retail stores?
Will you feature other cities in the future?
We don't currently have plans to feature other cities on our Signature Collection box, but if you have a request in mind please let us know!
As a business owner, can I sell the Austin Box in my store?
Do you own or operate a brick + mortar store? Visit our Wholesale page to download a New Customer application form.
Note: we do not resell to eCommerce-specific or Amazon Marketplace merchants. Sorry!