For over 130 years, Lammes Candies have been known for uncompromising quality. Wherever and to whomever you gift and serve Lammes this holiday season, be assured that your choice is a truly fine candy — a distinctive "Taste of Texas"!
Fill your sleigh (earlier) 🎅
We extend our warmest gratitude for the opportunity to serve you with our tasty confections this holiday season. Like many other businesses, we are currently facing supply chain disruptions that may result in product shortages as we get closer to Christmas. We highly encourage you to place your 2021 holiday orders as soon as possible. Thank you!
Planning ahead? You can order now and request a later shipping date at checkout.
Sending gifts to more than 10 people? Save time with our multi-recipient order order form!
GET STARTED >
Thoughtful gifts for friends & family — clients — holiday visitors — and more...
---
Fine work deserves a fine reward. Delight your employees, business clients, and valued associates with a delicious taste of Texas. We offer customization options, mailing services, and volume discounts!
Keeping the Tradition Alive

with a trip down memory lane...
Keeping the Tradition Alive
with a trip down memory lane...
Frequently Asked Questions
How long does delivery take?
Shipping carriers are urging folks to shop as early as possible due to potential shipping delays, which are outside Lammes Candies' control. These are general guidelines to help you determine an appropriate ship date to select at checkout.

ADDRESSES WITHIN TEXAS
Shipping destinations within Texas are typically delivered in 1-2 day business days. For example, orders that ship Monday, December 6th are likely to be delivered the 7th or 8th by end of day.
ADDRESSES OUTSIDE TEXAS
All other addresses within the contiguous United States are typically delivered in 2-5 business days. Use these charts to determine the expected number of days for your destination state.
Street addresses ship via UPS Ground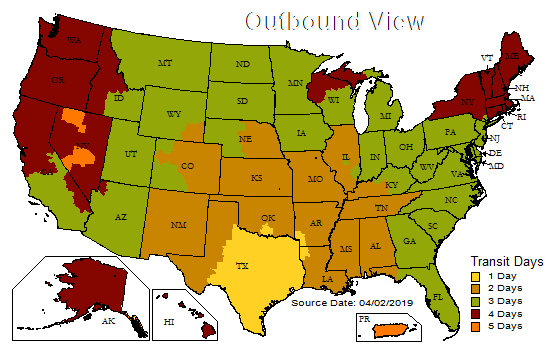 PO Box addresses ship via the United States Postal Service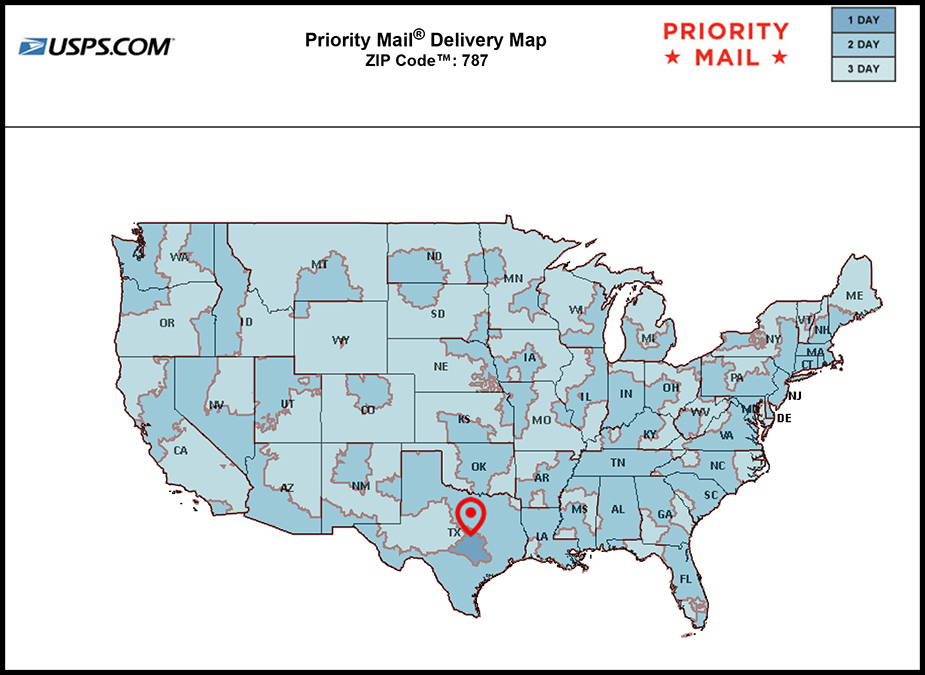 ADDRESSES OUTSIDE THE UNITED STATES
We are unable to estimate delivery times or customs requirements for addresses outside the United States. International addresses ship via United States Postal Service Priority Mail International.
When is the latest I can order for Christmas delivery?
These are typical delivery estimates only. It is recommend that you order far in advance, as product availability may be limited as we get closer to Christmas.
Within Texas ~ Order by December 21st
All other U.S. states ~ Order by December 15th
Can you ship items that are sold in the retail shops?
While our retail shops offer a wide variety of confections like fudge, bulk chocolates, jellies, and hard candy, at this time our Mail Order Department can only ship the candies you see here on our website and in our catalogs. Our retail staff is also unable to ship in-store only items for you.
Website and catalog items may be picked up at our North Austin distribution center at a reduced rate! To coordinate a pick up, you will need to call our Mail Order Department at (512) 310-1885 weekdays 8 AM to 5 PM CST. Same-day pick up is usually unavailable but we will try our best to accommodate your needs.
If you would like to pick up at a retail store, you will need to contact that store directly. They can take your order by telephone and work with you on a pick up date.
Do you work with tax-exempt organizations?
We sure do! If you are seeking sales tax exemption on your order, submit a properly completed Texas Sales Use Tax Certificate in good faith and return it to mailorder@lammes.com for review before the transaction has occurred. Please note that 8.25% sales tax is charged on all items being shipped or picked up within Texas.
If you have already placed an order, we will not refund sales tax on your behalf. You will need to request a refund of the tax directly from the Texas Comptroller. If the order has not yet been shipped or picked up, you may call us to cancel the order and proceed with the tax exemption review process.
Visit our four Austin candy shops for even MORE holiday cheer!