Lamme-O-Ween: Costumes, Pumpkin Treats, and one Fa-boo-lous Deal!
Hey there!
Lammie here with the spooky-scoop on Halloween trick-or-treating at Lammes Candies. If you're in the neighborhood this Halloween, stop by one of our five Austin area locations for a special treat! We will have goodie bags for dressed up kiddos, and the grown ups will receive one 15% off coupon for your next visit! These are available for a limited time so make sure to say "Hi!" and "Trick or Treat!" Take a photo with me, Lammie, and share with your friends so they don't miss out on these sweet deals.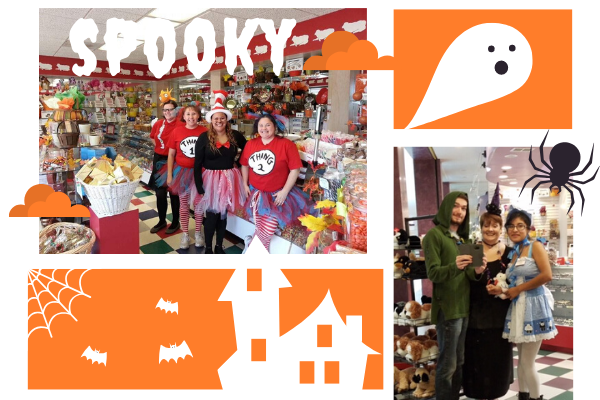 While you're here, but sure to sample our handcrafted fudge in all the new Fall flavors, including: pumpkin cheesecake, pumpkin praline, apple pie & more.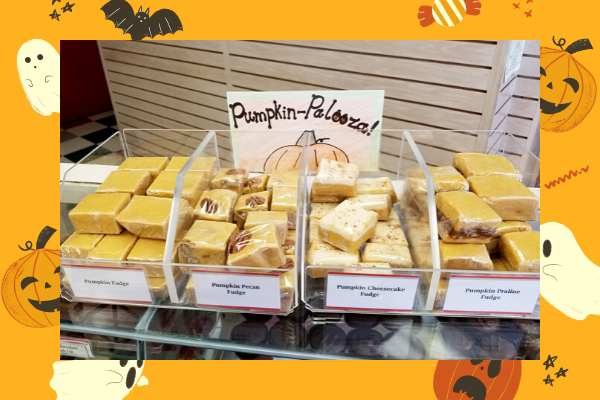 Did you know that a lot of our traditions today come from Celtic celebrations of Samhain? It's over 2000 years old (older than Lammes Candies!), and was believed to be a time of year for spirits to walk the Earth. Bonfires were and still are a part of these celebrations, to either ward off "evil" spirits or guide their path as they travel during the night.
In many other countries such as China, Mexico, and Poland, it is a time to honor those who have passed on and are returning to visit their families. They have offerings of food and water, light lanterns and bonfires, display photos of their family members, and share stories and memories of them. What beautiful traditions.
We now have fun-filled spooky traditions every year for young and old to enjoy! If you are trick-or-treating you might dress up as your favorite cartoon character or scary creature, and collect all kinds of treats from your neighbors. Hope I get some tasty taffy like our Peanut Butter Kisses, my favorite Halloween treat Pumpkin Fudge, or some delicious caramel apples our Barton Creek team is whipping up. Granny smith apples cored then covered with caramel and your choice of toppings: Butterfinger, peanuts, pecans, and almonds with chocolate. Who can resist?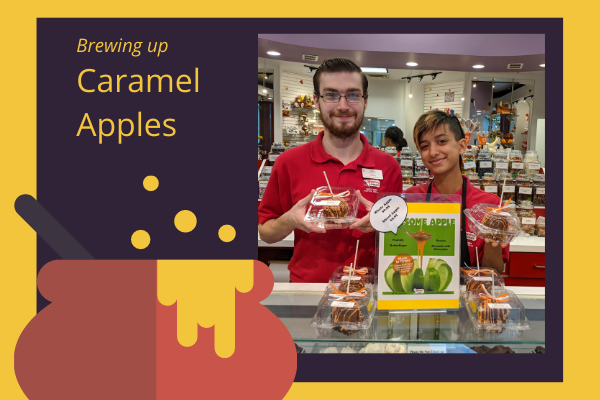 That's all for today, time to stir the cauldron of candy I have cooking for trick-or-treaters!
Yours Truly,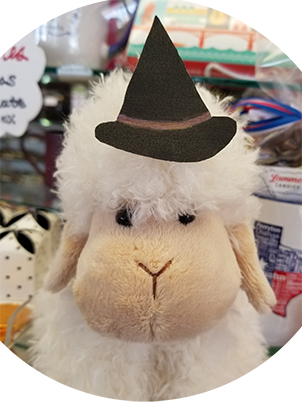 Lammie the Lamb
Pumpkin quality inspector, fudge taste-tester, friendly witch/wizard that will replace your candy corn with pralines