Valentine's Day at Lammes - What you need to know!
Howdy folks!
Ah, love is in the air. Valentine's Day is a lot of fun for candy manufacturers; there's an air of excitement as heart boxes are filled with delightful treats and preparations made for the big chocolate covered strawberries sale...you know, we're a bit like elves preparing for Christmas!
Speaking of our sinfully delicious milk chocolate covered strawberries, they will be available in our 5 retail stores February 13-14, 2019. Here are the details:
They are sold exclusively by the dozen for $29.56 in a limited edition Valentine's Day gift box with our signature carton inside.
They are first come, first serve. In the event a store runs out, please hang tight! Our production team will be making them fresh round the clock, so each location will be receiving batches throughout both days.
We are unable to take pre-orders or reserve chocolate covered strawberries over the phone
If you need to have them delivered to someone special, there are a number of 3rd party fulfillment apps you can use. Some of our customers have used Favor, but please note we do not have any official partnerships with these vendors.
Frequently, there are long lines, but the wait time is very short. We suggest arriving early in the day, and we urge patience, and promise that everyone will be provided attentive service as long as they are willing to wait a few minutes in line for their turn. All five stores will have extended hours to accommodate customers (see below).
Extended Valentine's Day Store Hours
| | | |
| --- | --- | --- |
| | Wednesday, Feb. 13 | Thursday, Feb. 14 |
| Airport Blvd | 7:30 AM - 6:30 PM | 7:30 - 6:30 PM |
| Barton Creek Mall | 9 AM - 9 PM | 9 AM - 9 PM |
| Lakeline Mall | 9 AM - 9 PM | 9 AM - 9 PM |
| Round Rock | 8 AM - 7 PM | 8 AM - 6:30 PM |
| Hillside Center | 9 AM - 7 PM | 9 AM - 6:30 PM |
Suggestions for enjoying your chocolate covered strawberries:
To prevent melting, please do not leave them in your car or near any heat source (such as car heaters).
Enjoy within 36 hours of purchase
Refrigeration not recommended due to condensation/odors. Refrigeration will not "damage" the product to the extent that it is inedible; however, it can change the texture and taste of the chocolate where condensation occurs, or where the chocolate picks up odors from other foods.
If you have any questions, our friendly customer support/mail order staff would love to help!
email customerservice@lammes.com or call us at (800) 252-1885
We look forward to serving you on this special day!
Yours Truly,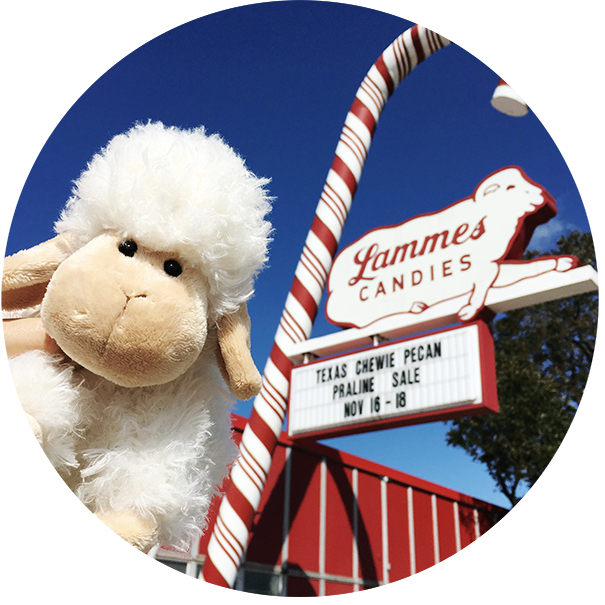 Lammie
Fluffy Cupid, Heart Box Quality Inspector, Chocolate Covered Strawberries Taste Tester...