Thank you for your interest in opening a Wholesale account with Lammes Candies!
We take great pride in the candy we make, and we want everyone to try it! If you are a retailer of fine goods in the United States, and especially if you sell gourmet candy, you can depend on Lammes to increase your sales and add great quality to your product line.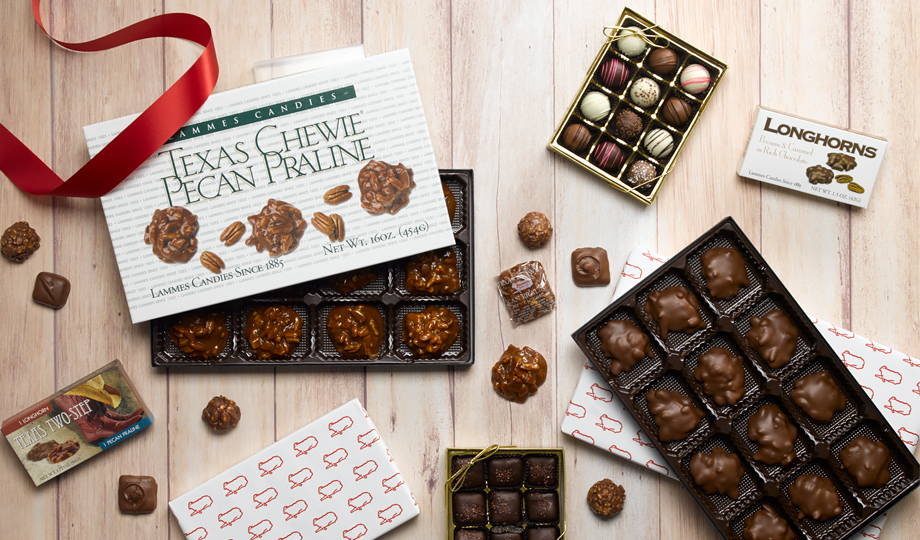 We are accepting inquiries for retail accounts in the USA. Be prepared to share information regarding your business, contact information and your Reseller Tax Certificate. After you submit the form, someone from our company will get back to you in a few days.
We are also accepting information from companies interested in being distributors in the USA. Your submission of this inquiry does not guarantee your status as an approved Lammes retailer account or wholesale distributor.
All approved retail and wholesale accounts are required to abide by our pricing and reseller policies.
Not allowed to sell our products through Amazon.com, eBay.com, Walmart.com, or any other third-party reselling platform.

Only allowed to sell through brick & mortar or on own eCommerce website.

Not allowed to sell our products on ONLINE STORES for a lower price than our listed price on Lammes.com.

Must be a verified company (Business name, location, business #, website URL, etc.).



Brick-and-mortar retailers.

Businesses that already sell candy and/or gifts.

Purveyors of gourmet foods.

Businesses that reflect the quality of our products and the stature of our unique brand.
We reserve the right to restrict the resale of Lammes Candies. These reasons include, but aren't limited to:
Businesses who don't pass a credit check.

Businesses who don't already sell candy.

Consumers who are simply looking for a good discount.
If you need to purchase our candies at a discount for an event, Customer Service can still work with you on a great price, but you are not considered a wholesale customer unless you are reselling our candy. Call 800-252-1885 with any questions.
Business Information
Wholesale Dealer Information Request
Thanks!
This field is required
This field is required
This field is required
This field is required
This field is required
This field is required
This field is required
This field is required
This field is required
This field is required