Pre-order milk chocolate covered strawberries for in-store pickup Friday, January 21.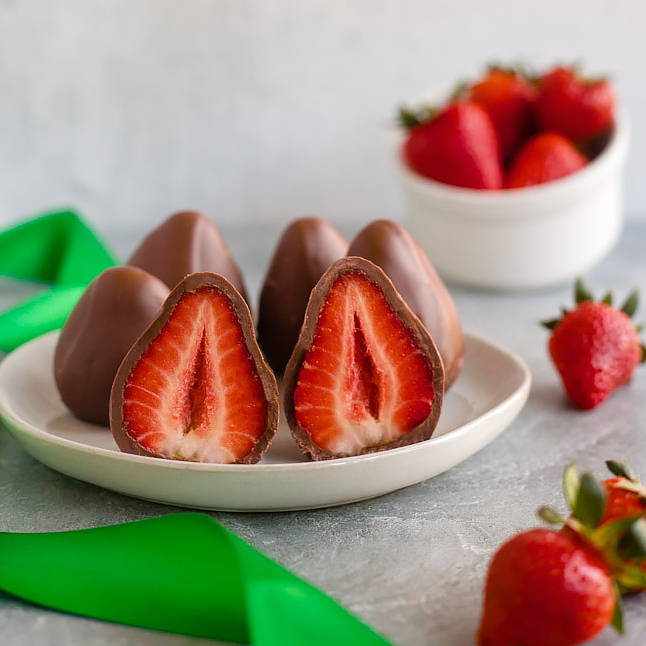 New Year, same delicious berries our customers love. Kick things off in the sweetest way with Austin's Original chocolate covered strawberries available for pickup Friday, January 21 in-store 🍫🍓
Pickup Jan 21
Choose your pickup location at checkout.
Order Deadline Jan 20
The deadline to pre-order berries is January 20 @ 1 PM CST.

Please note that all other items on our website are unavailable for store pickup at this time.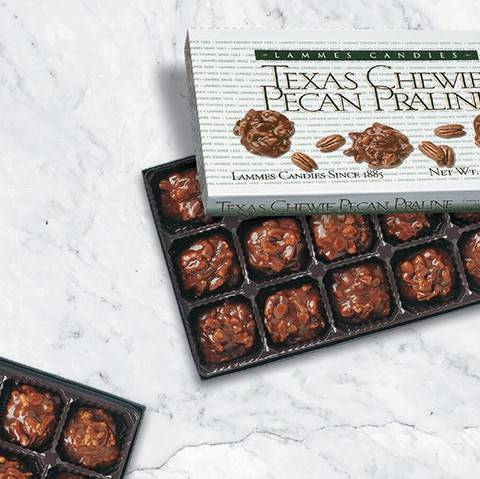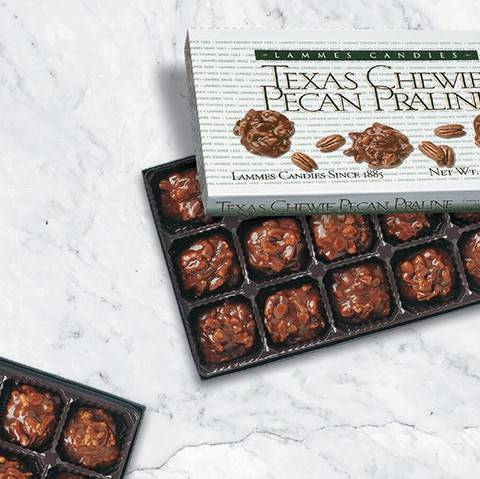 Airport Blvd (5330 Airport Blvd) - 9 AM to 5:30 PM
Hillside Center (2927 W Anderson Ln) - 11 AM to 5:30 PM
Lakeline Mall (11200 Lakeline Mall Dr) - 11 AM to 7 PM
Round Rock Market (110 Interstate 35 Frontage Rd) - 10 AM to 5:30 PM
Barton Creek Mall (CLOSED)
Lammes Candies at Barton Creek Mall is currently closed. We are proud to have been a tenant since the mall's grand opening in 1981, however, our lease expired and we opted to close this location at this time. We urge our South Austin customers to visit Lammes on Airport Blvd or our newest location at Hillside Center.
Will you have Valentine's Day chocolate covered strawberries?
Yes! On February 3rd we will begin taking pre-orders for Valentine's Day milk chocolate covered strawberries. They will be sold by-the-dozen in a gift box. Customers will be able to pick up on February 12th or 14th.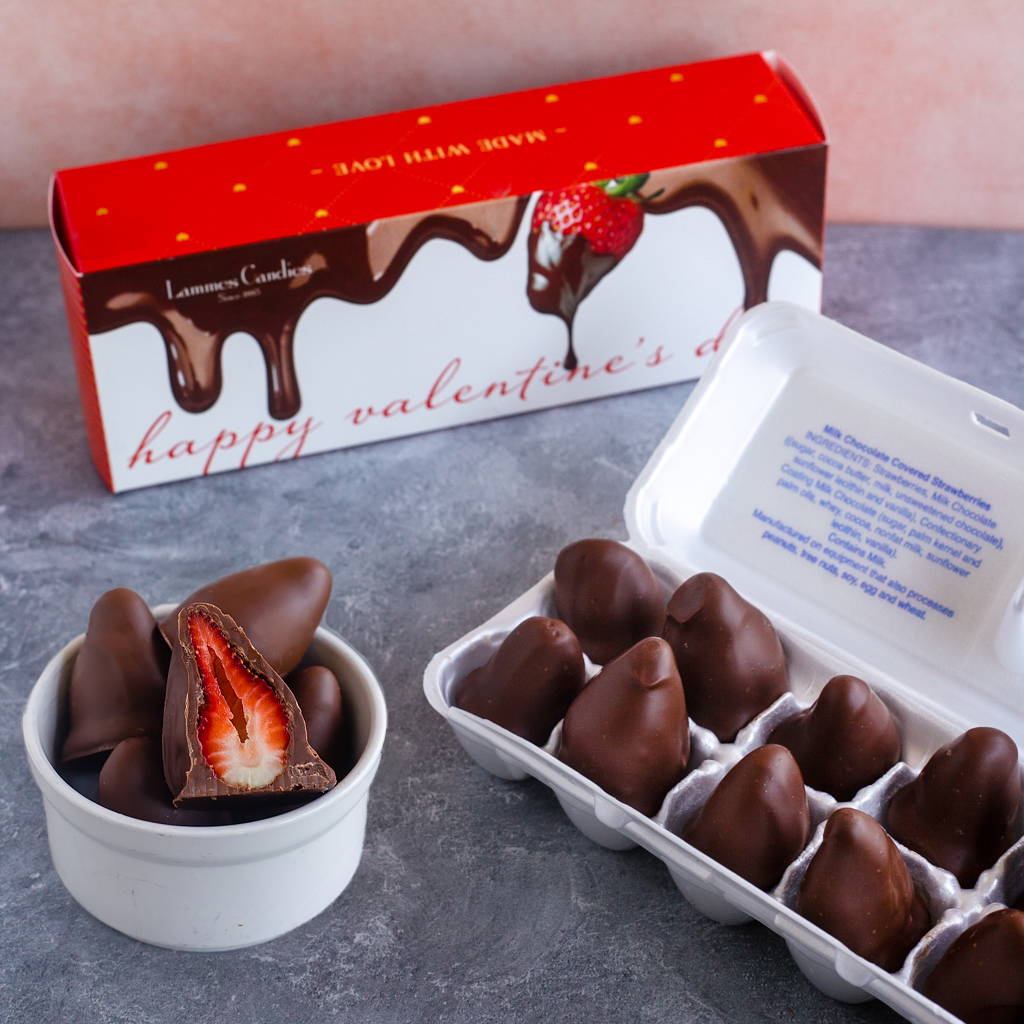 Will chocolate covered strawberries be available for purchase at the stores?
We will have extra cartons available for purchase at the stores; however, they are first-come, first-serve only and we do not know how many each store will have. The only way to reserve your berries is to pre-order & pay here on our website or by calling (512) 310-1885 by the deadline January 20 @ 1 PM CST.
Can I change my pickup order after it's been placed?
Changes to your order cannot be made after January 20 @ 1 PM. To make any changes prior to this date, please call us at 512-310-1885 Monday through Friday 8 AM to 5 PM CST.
To add or remove items, we will need to cancel your order and place a new one. To change the pickup location, date, or name of the person picking up, we can easily update your existing order.
How do I pick up my chocolate covered strawberry pre-order?
Lakeline Mall Pickups & round rock market pickups
Per CDC guidelines for vaccinated individuals, face masks are voluntary for in-store Lammes Candies shoppers. Curbside pickup is not available at these locations.
AIRPORT BLVD & HILLSIDE CENTER PICKUPS
Curbside Pickup
For curbside service, call the store directly and provide the Lammes associate with your first & last name and vehicle description. Roll down your passenger or backseat window and they will safely place the order in your vehicle.
In-Store Pickup
Face masks are voluntary for in-store shoppers. Provide the Lammes associate with your first & last name to pickup your order.
Can I pick up my order on a different day?
We are making the chocolate covered strawberries fresh on the morning of Friday, January 21 only. Therefore, we cannot accommodate requests for earlier pickup. Orders not picked up on Friday will automatically be held through Saturday. Please note that pre-orders not picked up by Saturday close of business will not be refunded.
Can I get a refund if I don't pick up?
The deadline to make changes to or cancel your order is Thursday, January 20 @ 1 PM CST. Chocolate covered strawberries not picked up Friday (1/21) or Saturday (1/22) will be donated to a local first responder unit. Refunds, exchanges, and store credits will NOT be issued. Thank you for understanding that as a small business that produces premium, made-to-order chocolate covered strawberries, our no refunds policy is consistent with many others in the food industry and has been in place for many years.
How long will the chocolate covered strawberries last?
We recommend enjoying them within 36 hours — if they last that long! Refrigeration is not recommended.
Can I have my pickup/in-store purchase gift-wrapped at the store?
As a result of the pandemic, we've had to make recent changes to our gift wrap policy. Currently we are not offering gift-wrap for custom boxes of candy and other boxes goods in our retail stores that are not already pre-wrapped. We will continue to offer a selection of pre-wrapped gift boxes of our most popular confections, such as our Texas Chewie Pecan Pralines and Longhorns.
We hope you will understand the challenges of working with limited staff, limited hours and all the precautions necessary to provide a safe workplace and storefront. We are proud to say that Lammes Candies has been able to keep our team members employed through this pandemic, which was a priority to us. In doing so, many of the incidental offerings we've had for many years had to be examined.
Our goal is to safely offer premium confections and enjoyment to our customers! Thank you for your understanding.
What are your COVID-19 safety measures?
Face masks are voluntary when shopping in-store, per CDC guidelines for vaccinated individuals. Lammes Candies sees the health and safety of its employees and customers as its top priority. To ensure the safety of all involved we are health screening all our employees before every shift, following the Texas Department of Health and Human Safety guidelines for curbside delivery, and taking every step possible to minimize direct contact between individuals.
What is the allergy information for chocolate covered strawberries?
Our chocolate covered strawberrie are manufactured on equipment that also processes peanuts, tree nuts, soy, egg and wheat.